Bridging the Past and the Future with a Fashion Brand by Pola Stępień
Today, we are joined by Pola Stępień, founder of a very special ready-to-wear brand based in Lodz. Lodz is a former industrial city in Poland. Before the Polish economy transitioned from communism to a market-based economy in the 90s, the economy of Lodz was heavily reliant on the textile industry.
It is in this highly creative environment with such an inspiring legacy that Pola launched her brand MODAPOLKA.
In this conversation, Pola will share with us how she feels about the current environmental crisis and how she is addressing this problem with her business. Beyond fashion, Pola creates clothes that are ergonomic, multifunctional, and useful. She will explain why her brand is at the intersection of design and art. She will also share with us some of the dilemmas she is facing now that she is taking her business to the next level.
If you have a business and you are trying to make a statement with your brand, this conversation is definitely for you.
EPISODE NOTES
Growing up in Poland (2:05)
Pessimism on the current environmental outlooks (3:43)  
Why launching a fashion brand is Pola's way of taking action and of spreading her message (4:54)  
The Narciso collection, made with vintage fabrics dated back from the 90s (7:22)  
Łódź and its textile industry history (10:00)  
The urban Nomad collection,made with Polish denim dated back from the 80s (11:44)  
Fashion Design as a branch of Product Design (13:48)  
How Pola launched her first collection (15:15)  
Why Pola sells her collection directly to clients (17:37)  
Łódź Design Festival (18:22)  
"I want to focus on the ergonomics. My clothes, most of all wearable and comfortable and made with sophisticated tailoring techniques" (19:25)  
"My goal is to improve the quality of life with my brand" (21:52)  
How Pola defines success (22:29)  
Learnings from failures (24:28)  
Trade-offs to be made and moral dilemmas (25:32)  
The joys of running her brand (28:11)  
===========
CONNECT WITH Pola Stępień
MODAPOLKA: https://modapolka.com/en/shop/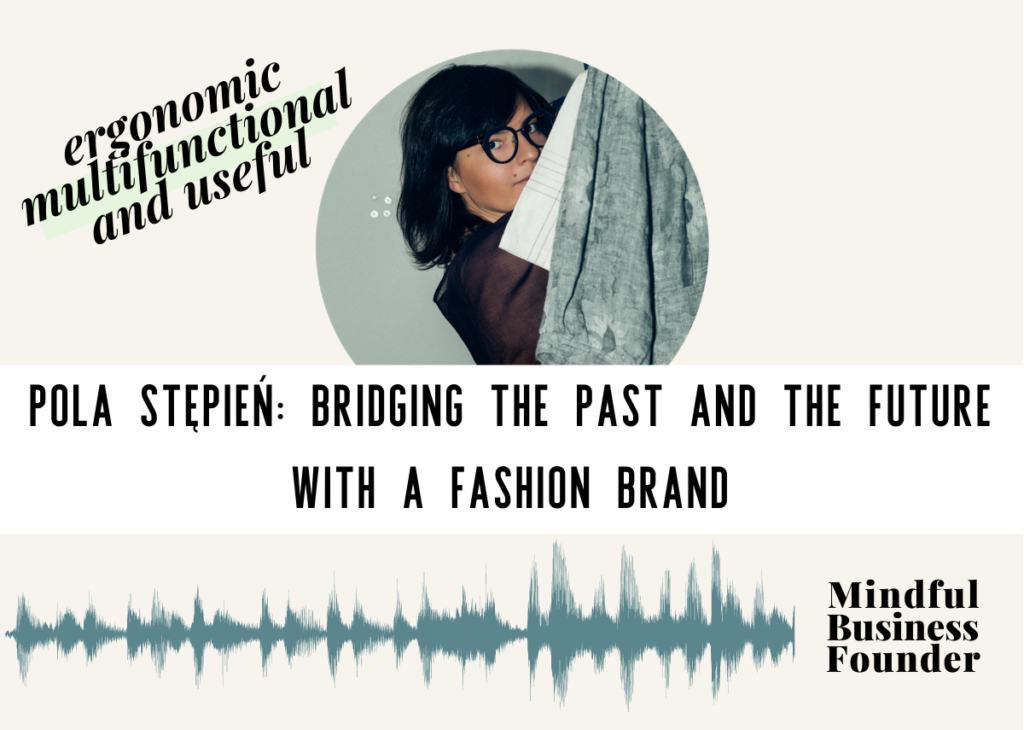 ===========
MENTIONED IN THIS EPISODE
Polish former industrial city of Łódź
The Film The Promised Land (1975) by Andrzej Wajda
===========
Music credits: Mister Sunny Face by Wayne Jones / Blue Skies by Silent Partner / Happy Ukulele by Scott Holmes